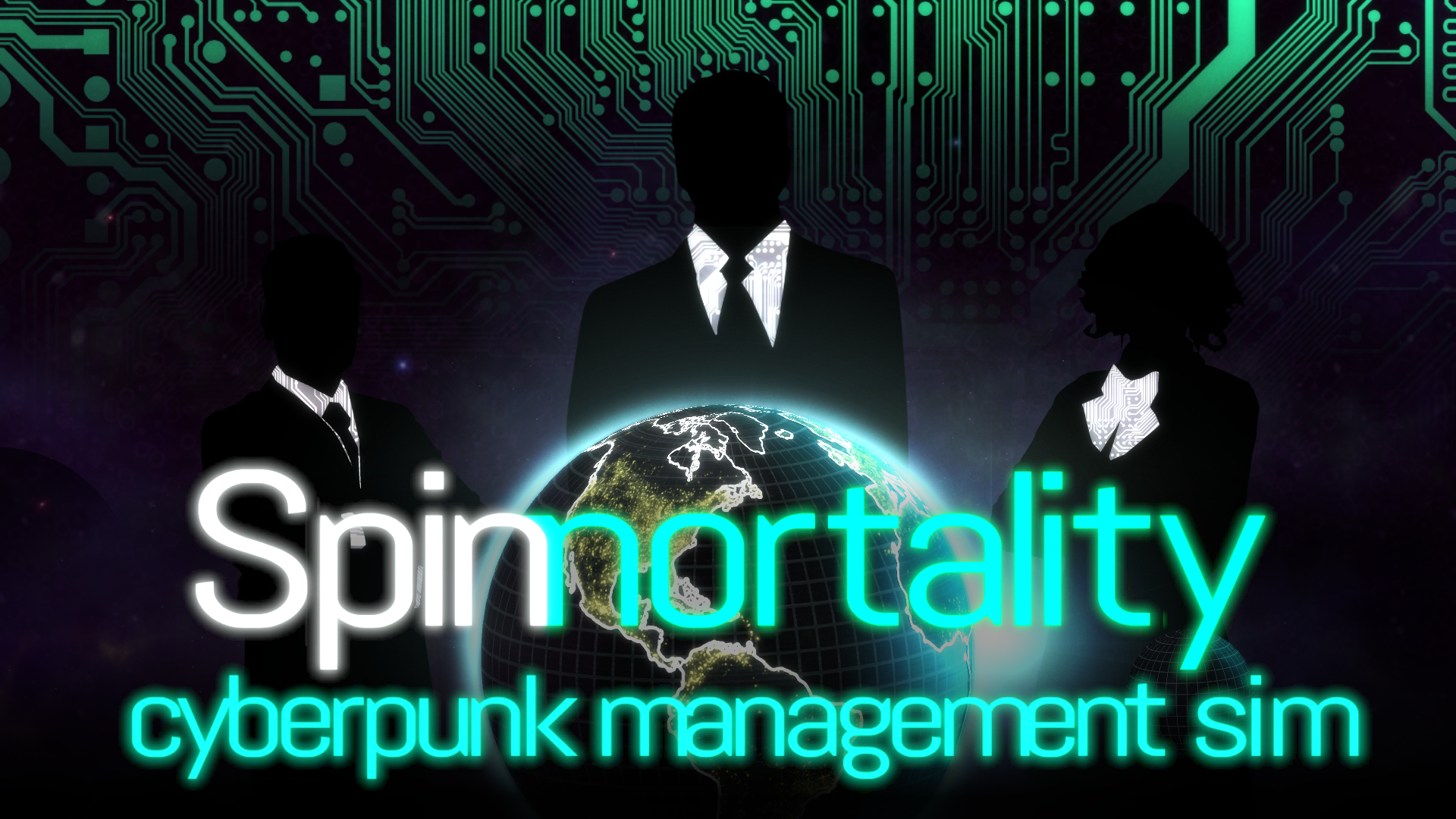 Spinnortality
A downloadable game for Windows, macOS, and Linux
SUMMARY
Found a company, spread fake news, start riots and become immortal. In this cyberpunk management sim, wealth is power and corporations are king. Can you monopolize the globe and build a corporate empire that will stand forever?
REVIEWS
"It's a delicious premise and executed well [...] It's a remarkably deep simulation, with more layers of strategy emerging as your company grows."
-PC Gamer
"It's a highly addictive game with stylish visuals, a well designed UI and deep strategic gameplay [...] Highly recommended."
-Alpha Beta Gamer
"It's an intriguing premise, especially when you keep reading and see the depths of bastardry you can get up to."
-Rock Paper Shotgun

ABOUT THIS GAME
Found a powerful corporation. Use it to market horrific products, control the media, cause riots, crash stock markets, topple governments and become immortal.
In this 8-20 hour turn-based management game, you will:
Achieve immortality with cutting edge tech.
Bribe politicians, spread fake news, rig elections.
Research products such as metacritic for friendships, sentient social media and 'auto-career.' Market them so they're irresistible.
Crash stock markets, trigger riots or topple governments.
Determine humanity's future.
EXTRAS
Go the extra mile and get the "Soundtrack and Behind the Scenes" extras! It contains:
The game's soundtrack, remixed a little by the composer.
Scans of my handwritten notes while making the game, from its initial conception (and list of potential names) to marketing and final tweaks.
"But what does it mean?: inspirations and motivations behind Spinnortality", a short document explaining the game's inspirations, and its theoretical underpinnings.
SUPPORTED LANGUAGES
The game is available in English, French and German.

Purchase
In order to download this game you must purchase it at or above the minimum price of $9.99 USD. You will get access to the following files:
Spinnortality v23_10_2020 Windows.zip
311 MB
Spinnortality v23_10_2020 Linux.zip
330 MB
Spinnortality v03.02.2020 Windows.zip
310 MB
Spinnortality v03.02.2020 Mac.zip
316 MB
Spinnortality v03.02.2020 Linux.zip
271 MB
Soundtrack and Behind the Scenes Extras
242 MB
if you pay $13.99 USD or more