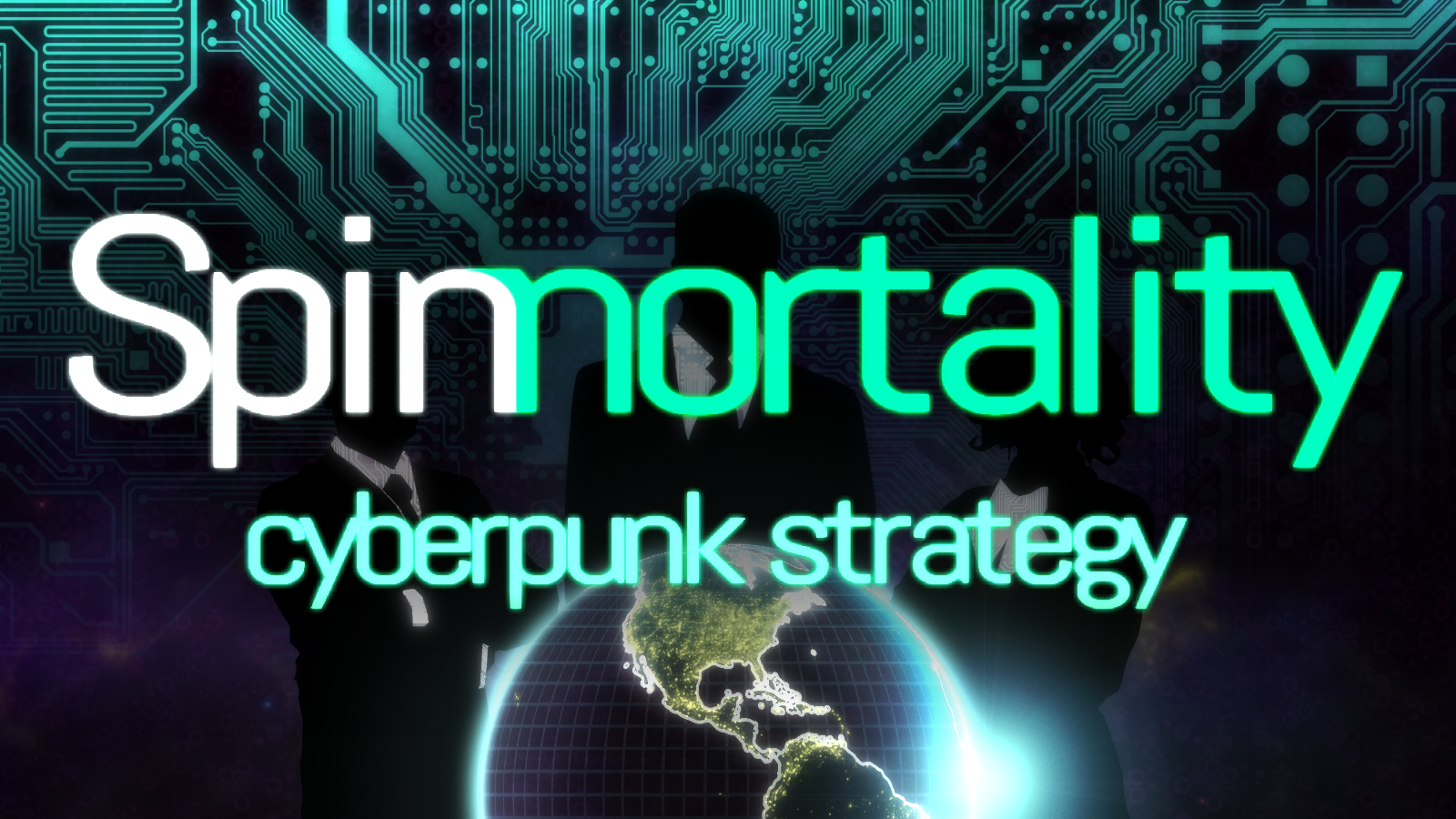 Spinnortality - Kickstarter prototype
A downloadable game for Windows, macOS, and Linux
HEY EVERYONE! This is an old version from October 2017.
Spinnortality is a cyberpunk management game where you run a giant, evil megacorporation. Become the CEO of a global company in an unsettling cyberpunk near-future. This is an alpha build to give people a feeling for the final game.
Build products such as metacritic for friendships, artificial organs and an 'auto-career' service.
Research awful products, then use marketing campaigns to convince everyone they're awesome.
Buy up media outlets to manipulate social norms.
Bribe politicians to influence national laws.
Manage black ops to rig elections, crash stock markets or trigger riots.
Keep public relations under control by donating to charities.
Pursue world-changing agendas.
Become immortal by transferring your mind to a new body.
The game's official page is spinnortality.com. Go there to follow the newsletter or for more screenshots and stuff.
The game was successfully funded by a successful Kickstarter! Hooray! I'm now working hard to get it finished.
Estimated release: Q3 2018
The latest build is now v0.851, so go ahead and grab that.
Saves from v0.8501 are not compatible I'm afraid. :(

Install instructions
Unzip, then run the .exe file.